Selling Your Home? Add Curb Appeal with Pavers, Steps, & Retaining Wall Landscaping
During real estate renovations, your home's curb appeal may either draw in or scare away potential home buyers. Boost your home's value by adding curb appeal.
While the saying goes,"You shouldn't judge a book by its cover", whether you are trying to sell in today's market, or may in the future, trends prove that investing in your landscaping pays off handsomely. According to Money Magazine, Landscaping can bring a recovery value of 100% to 200% at selling time.
Front Door Entrance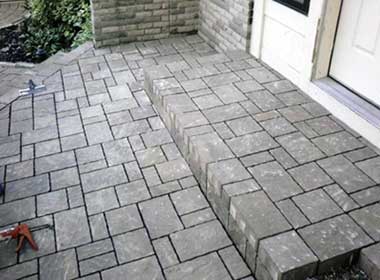 Retaining Walls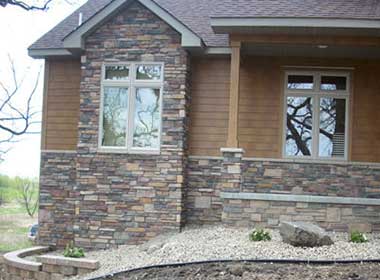 Custom Patio Edging With Pavers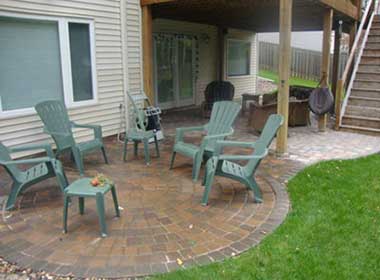 The front door is usually the first thing someone will notice when entering or viewing your home or store front. Good looking steps and sidewalks add significantly to curb appeal. There are many designs of steps and they can be built to suit your business or dwelling. Fredrickson Lawn And Landscape creates custom designs with cobble pavers, blocks, flagstone, bullnose pavers, pavestone, and more.
Read how to start with a spring lawn clean-up…
A retaining wall can add great curb appeal to any Home. It may be used to define your outdoor living areas between the house foundation, patio, and the yard. Inside this retaining wall or border is where your choice of shrubs or plants can be added. Rock or mulch with landscape fabric underneath creates a finished look, adding curb appeal by show casing your shrubs, while keeping weeds at bay.
Selling Curb Appeal
Learn more about  landscaping with paver driveways….
Edge your sidewalks, patios, or flower beds with pavers for easier lawn mowing. Even a little bit of money can go a long way if you prioritize and opt for features that are functional rather than purely aesthetic. Patios created with a covered area to protect from the elements increase resale value. Out door living spaces are much more than a concrete slab. Craft a place for rest and enjoyment for family and friends.
Request a free consultation for any of our landscape services.